Highlights from the January, 2022 meeting.
Holiday Party at Lansky's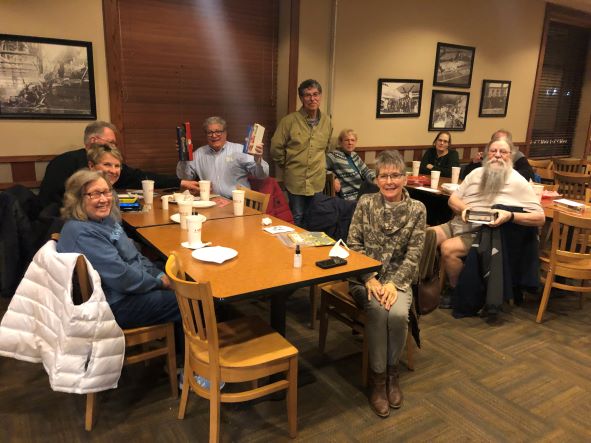 (click to enlarge image)
Thanks to everyone who attended our annual Western Heritage Division NMRA Holiday party, held this year at Lansky's in Bellevue, NE. Our chapter raised $60 via door prize drawings. As shown in the picture, Don Zinnecker was the Big Winner for the night. Thanks to House of Trains, Bruce Hochberger, Bob Albano and the Brozanic's for the donation of door prizes. Thanks to Bob and Pam for the treats.