At the Geneseo Railway.
Saturday, December 7, 2019

Clinic: Backdrop clouds and pine trees.
Show and Tell: Dead rail.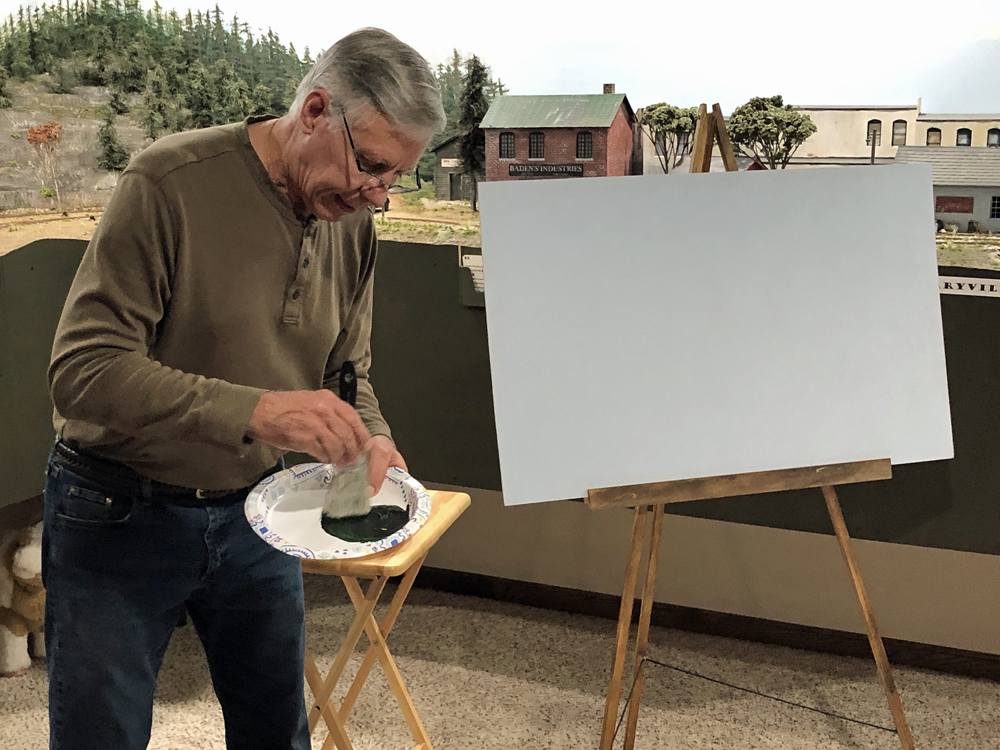 Bob mixes green and a darker paint to be used as background filler.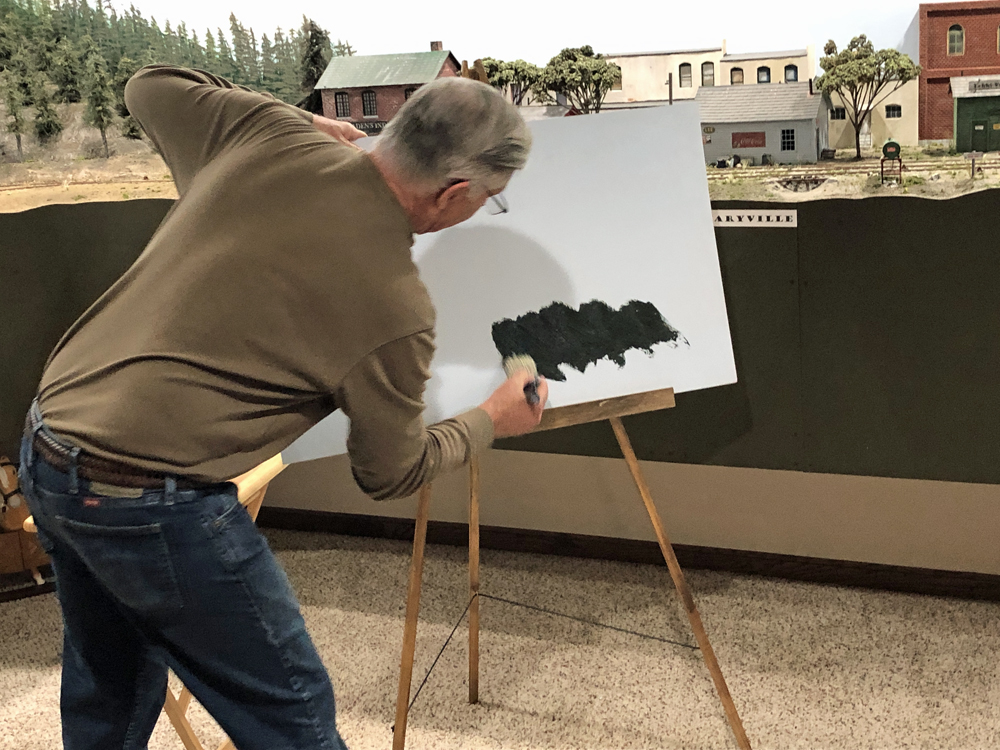 Bob uses a large, wide brush to apply the paint to the back drop.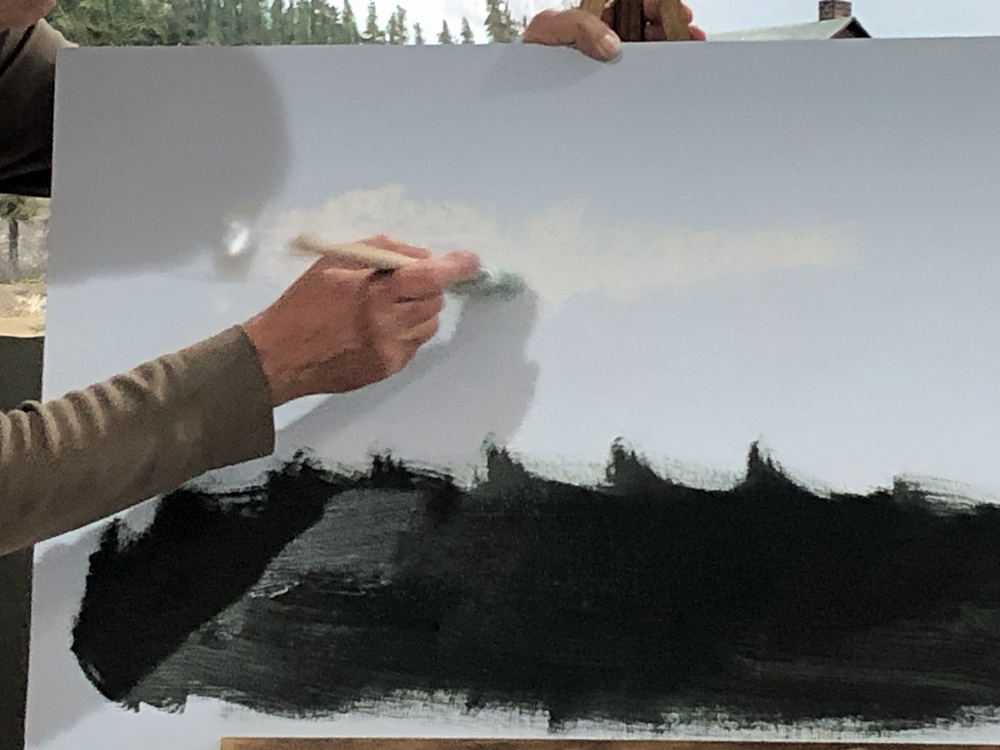 Bob uses white paint to form a cloud overhead in the area above where the trees will be painted. Using a smaller brush, Bob adds gray to the bottom of the cloud to give it some dimension.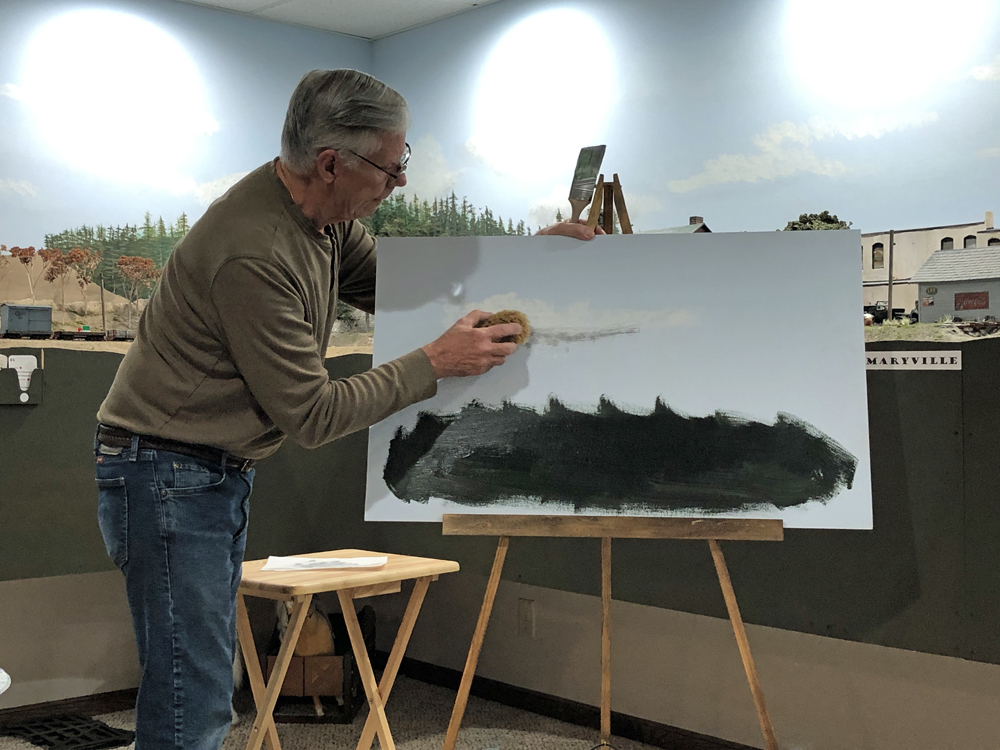 Bob then uses a sponge to soften the gray at the bottom of the cloud.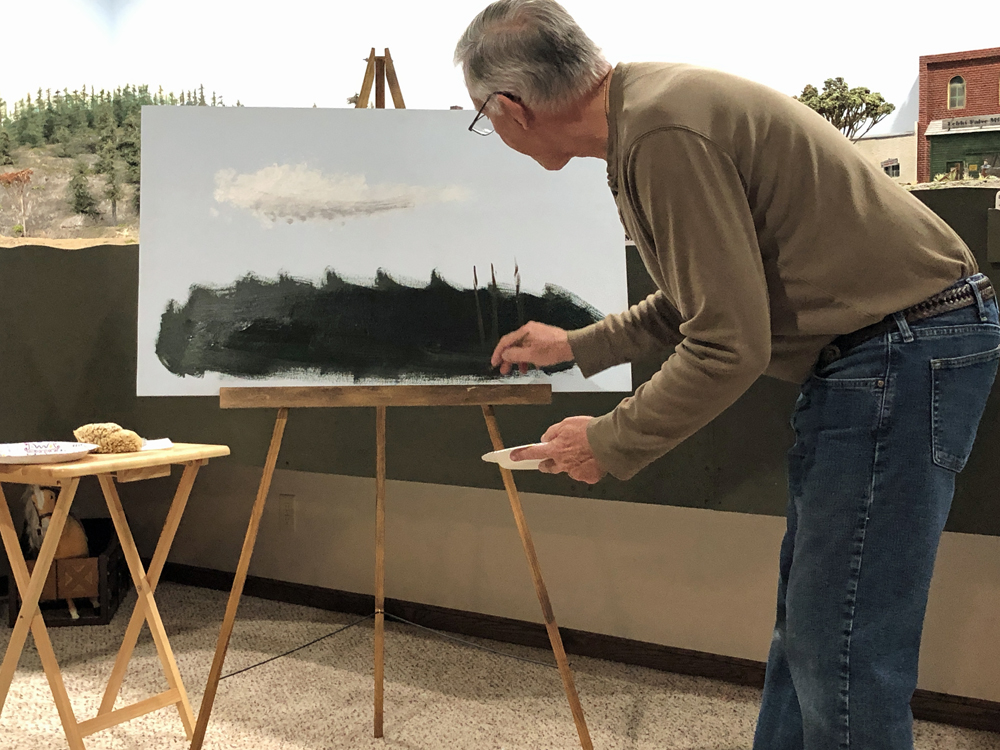 Bob then adds the trunk of the trees using a smaller brush and brown paint.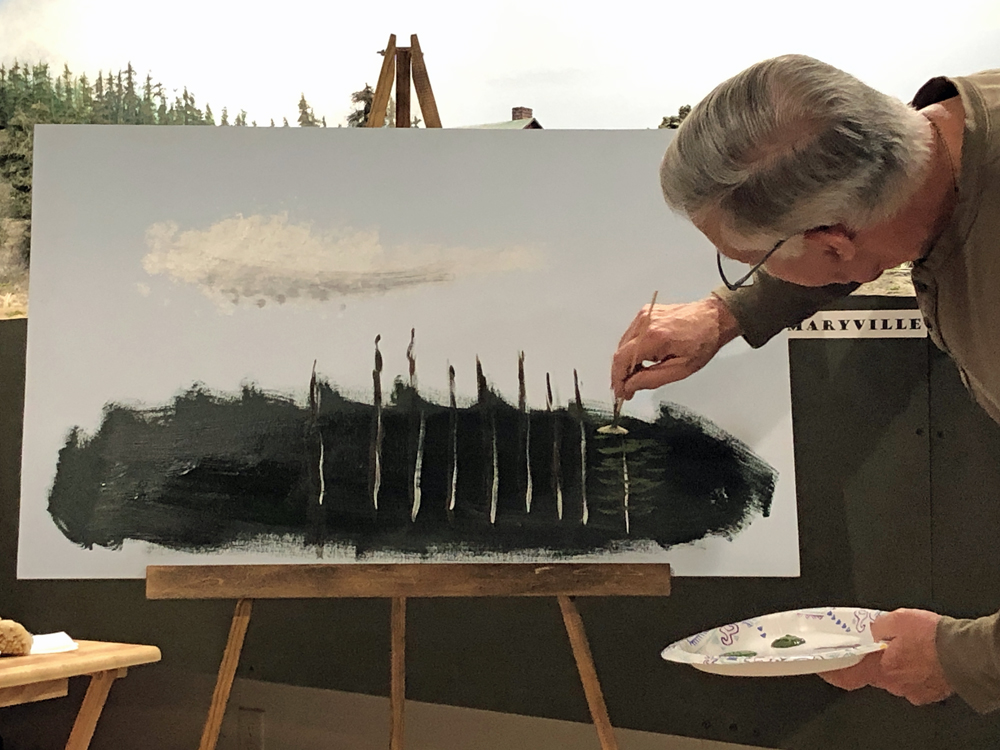 Bob has added highlights on one side of the tree trunks using gray paint and then uses green paint and a feather brush to add the foliage to the trunks of the trees.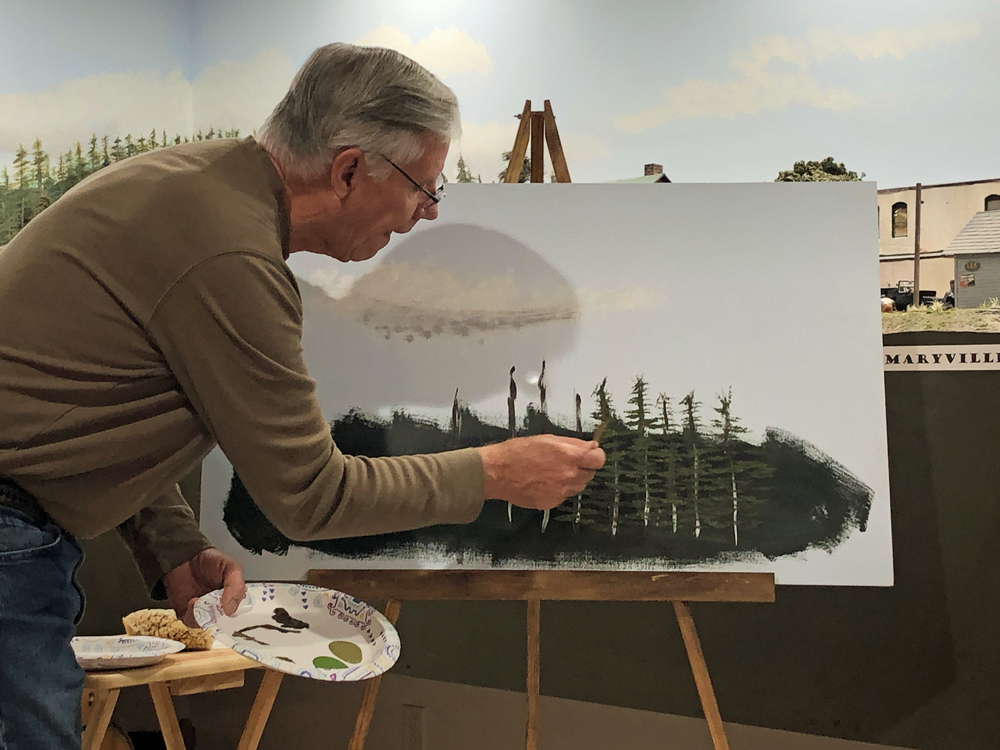 Adding more leaves to the trunks.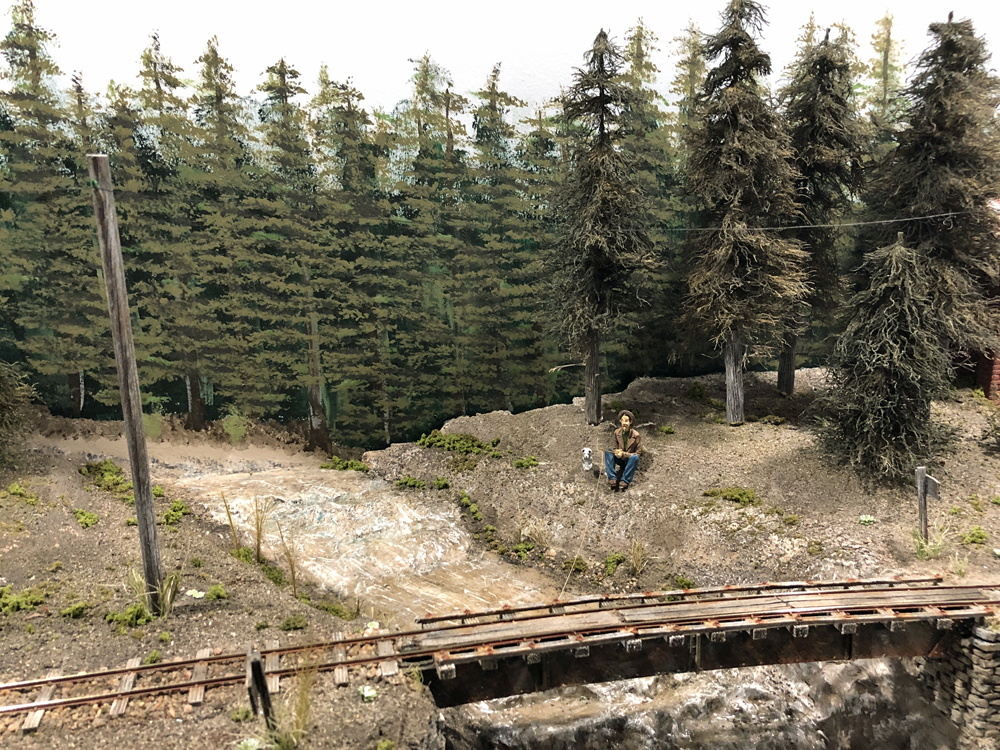 An example of a completed scene on Bob's railroad with model trees in the foreground and his painted trees on the back drop.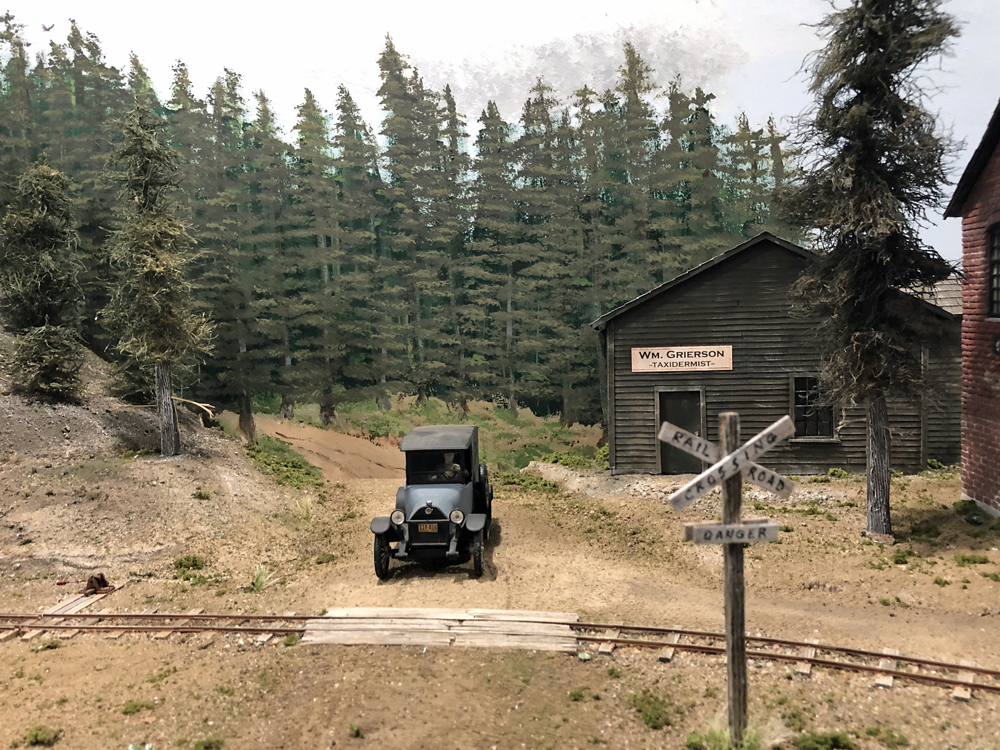 Another example with trees, buildings and cars in the foreground and painted trees in the back ground.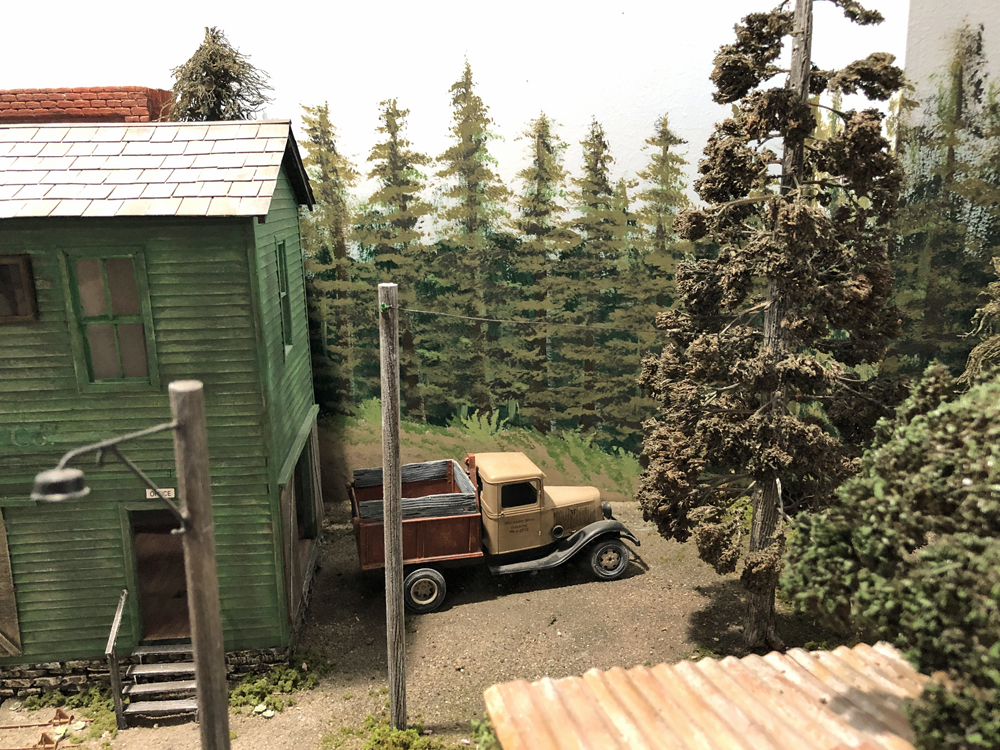 An example same features as previous picture.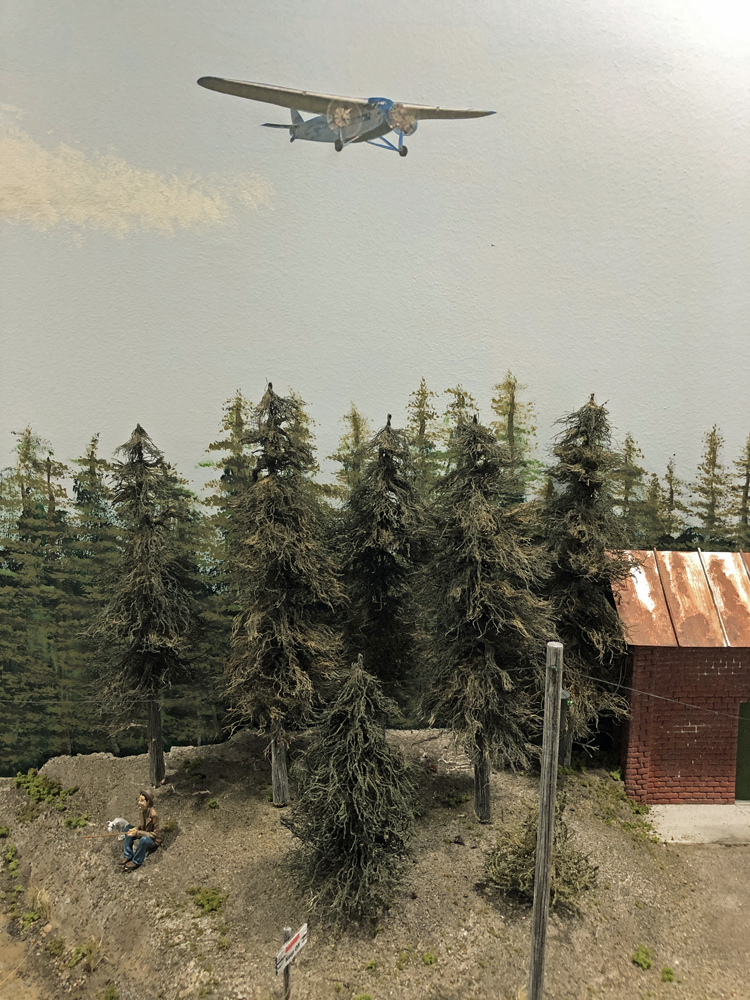 A better example of trees, sky and clouds.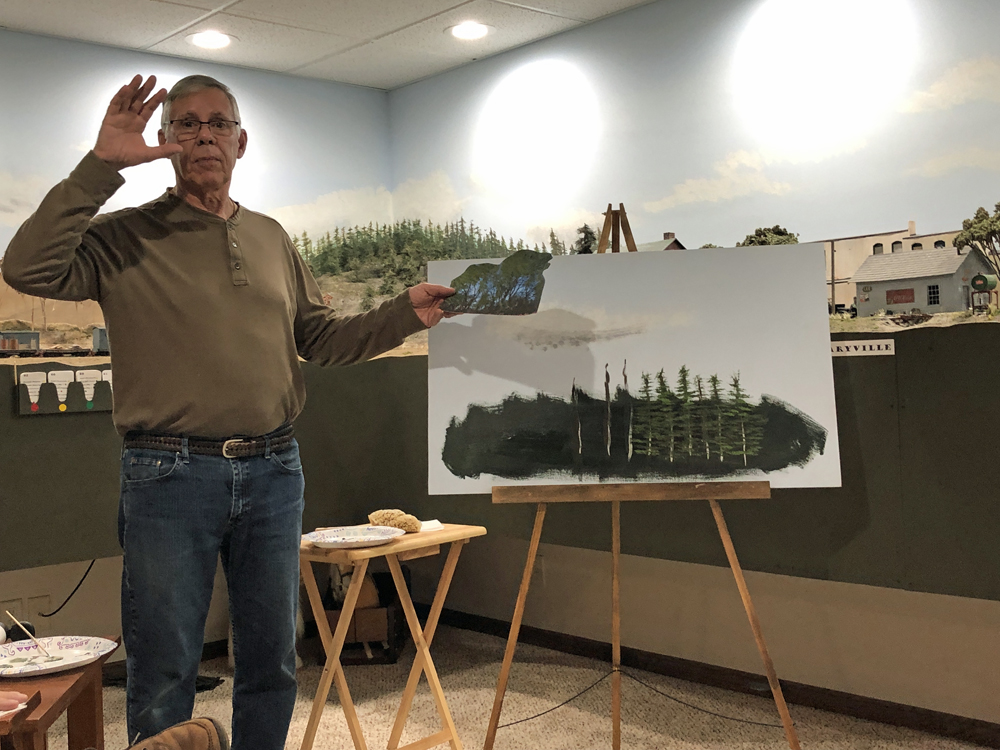 Bob explained how he was going to make deciduous trees by taking pictures of real bare trees and then painting on foliage. On his layout you would look down at the layout so he tried to take pictures looking down to match that same angle.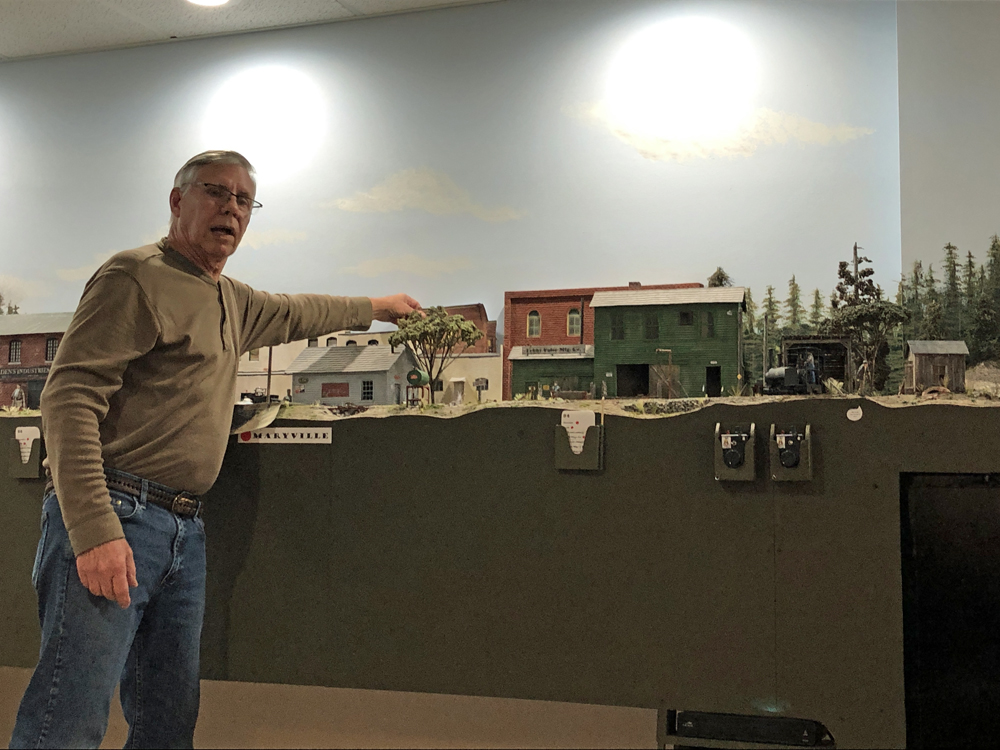 He went out and shot building pictures trying to capture the same angle as the trees mentioned in the previous picture.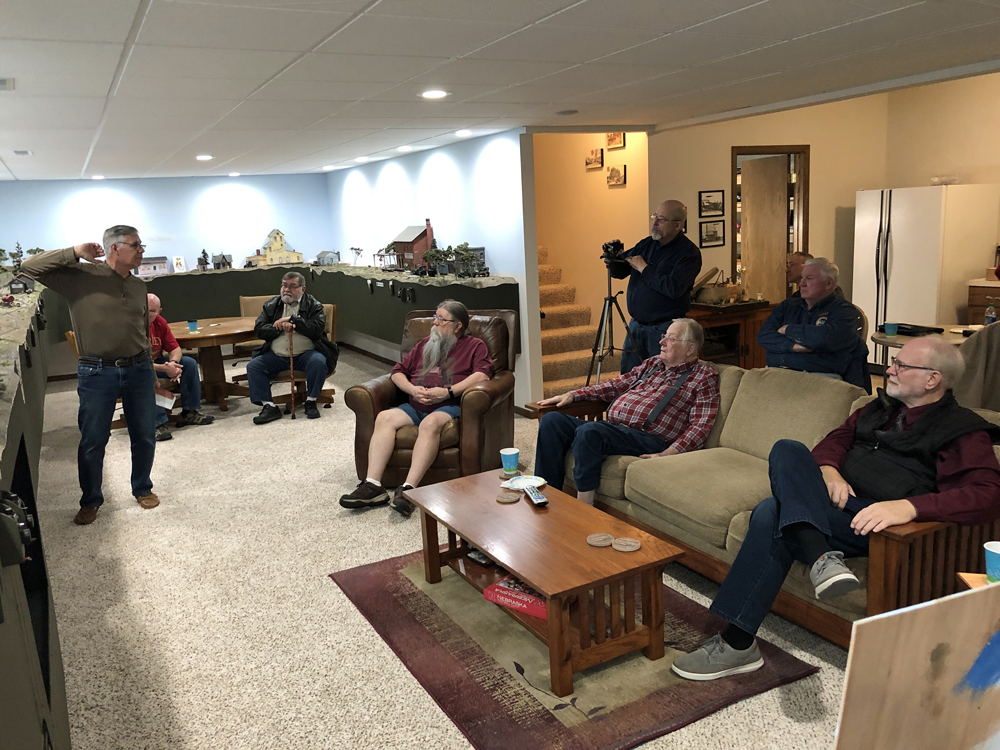 Bob explained advancements in dead rail locomotive power that now mimics DCC with the ability to add sound and setup control using CVs by dead rail systems such as Airwire 900 by EasyDCC , and Tam Valley.
Narrative and photos by Ron Brozanic