Clinic:

How to install and ballast track.

How to install and de-bug switches.
Saturday, February 1, 2020
Bruce Hochberger gave a clinic on Saturday, February 1st on how to properly install and ballast track on a layout. He also shared the do's and don'ts of ballasting switches.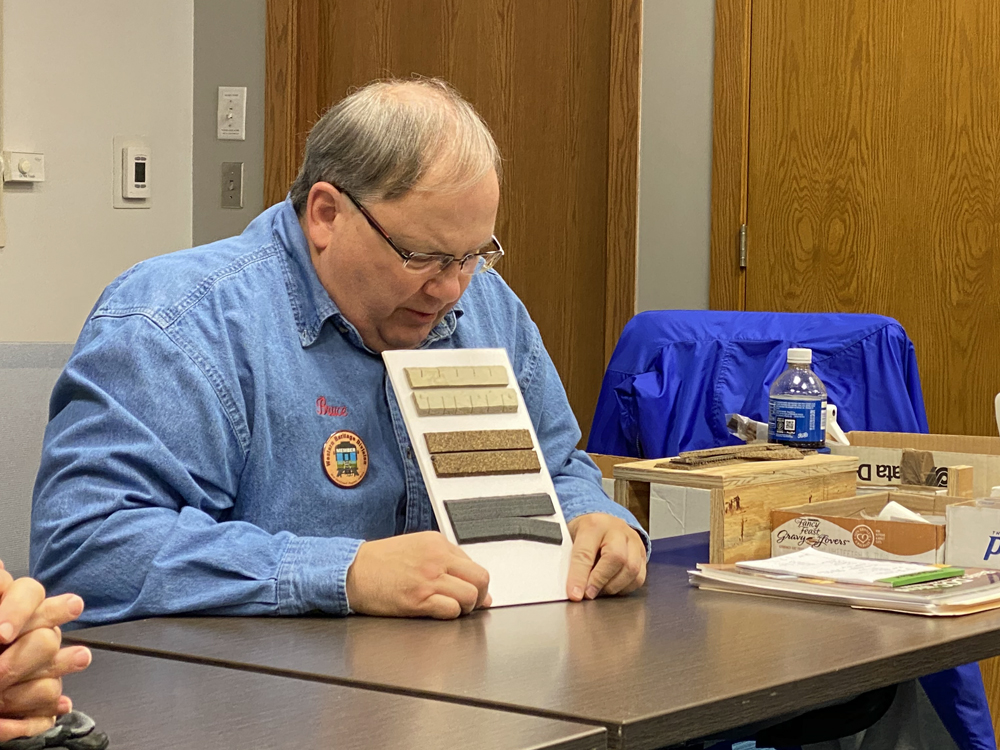 Bruce provided a comparison of three different types of roadbed.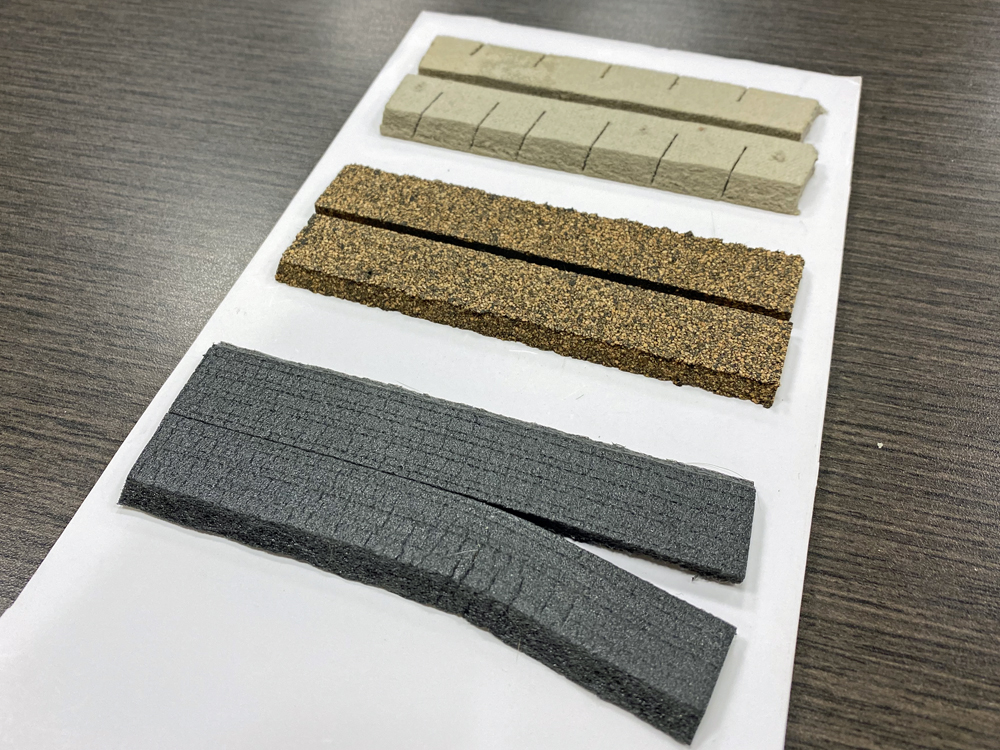 A close-up of HO scale roadbed types. From top to bottom, fiber, traditional cork and foam.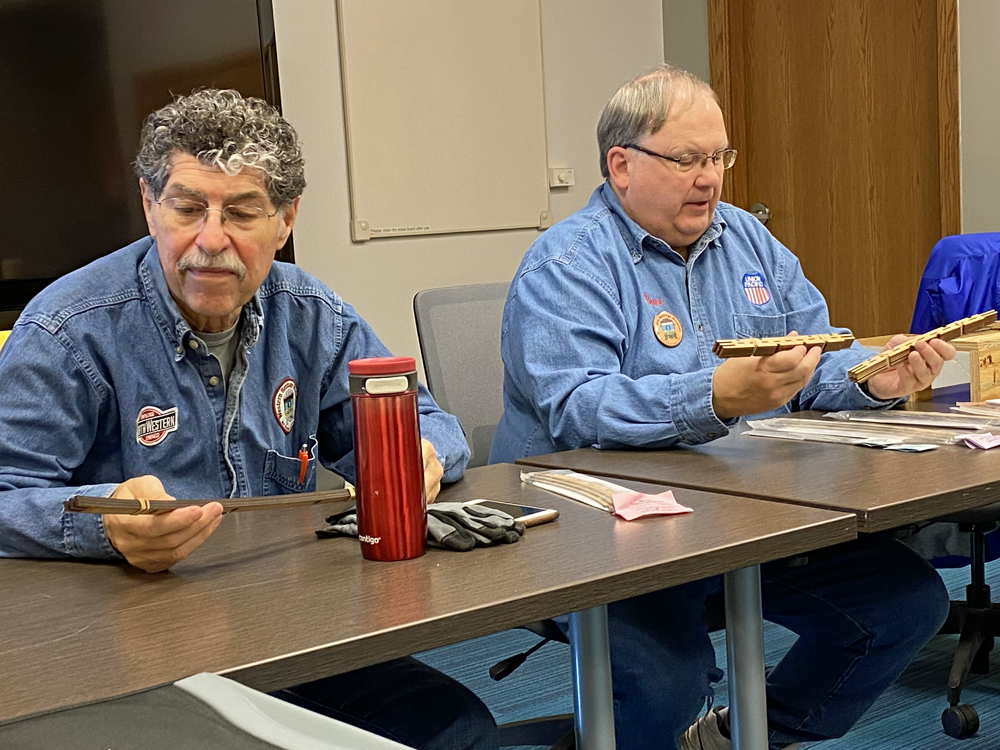 Bruce then provided examples of three track laying gauges. Here he is showing gauges made by FAST TRACKS.
Here is an 18" radius curved gauge made by JMD.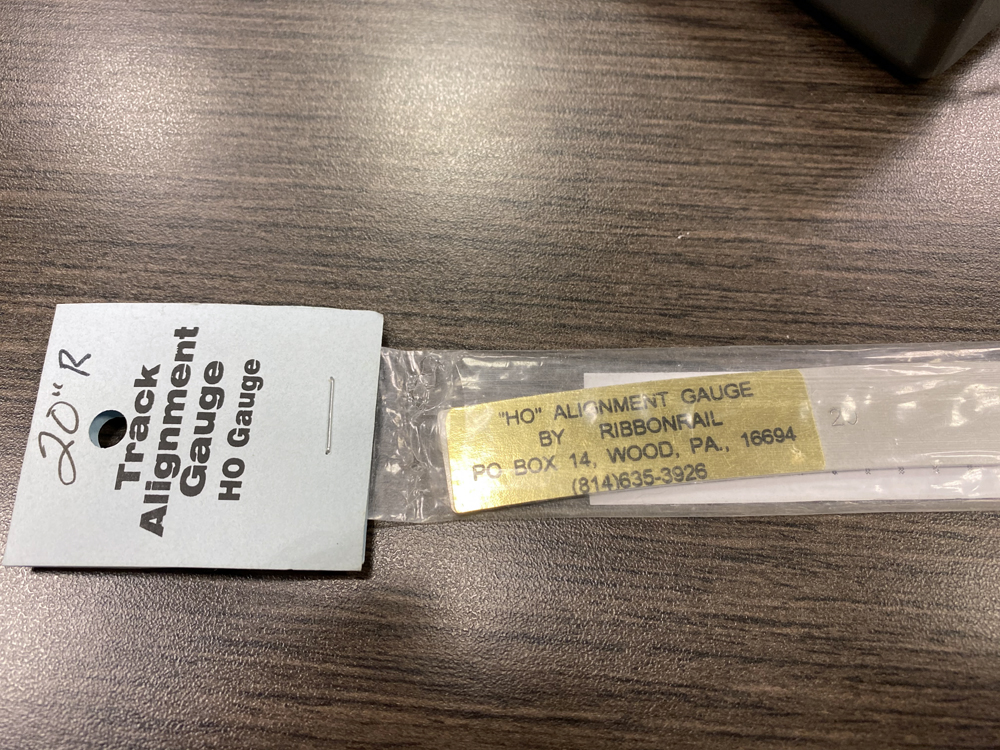 Here is a 20" radius curved gauge made by RIBBONRAIL.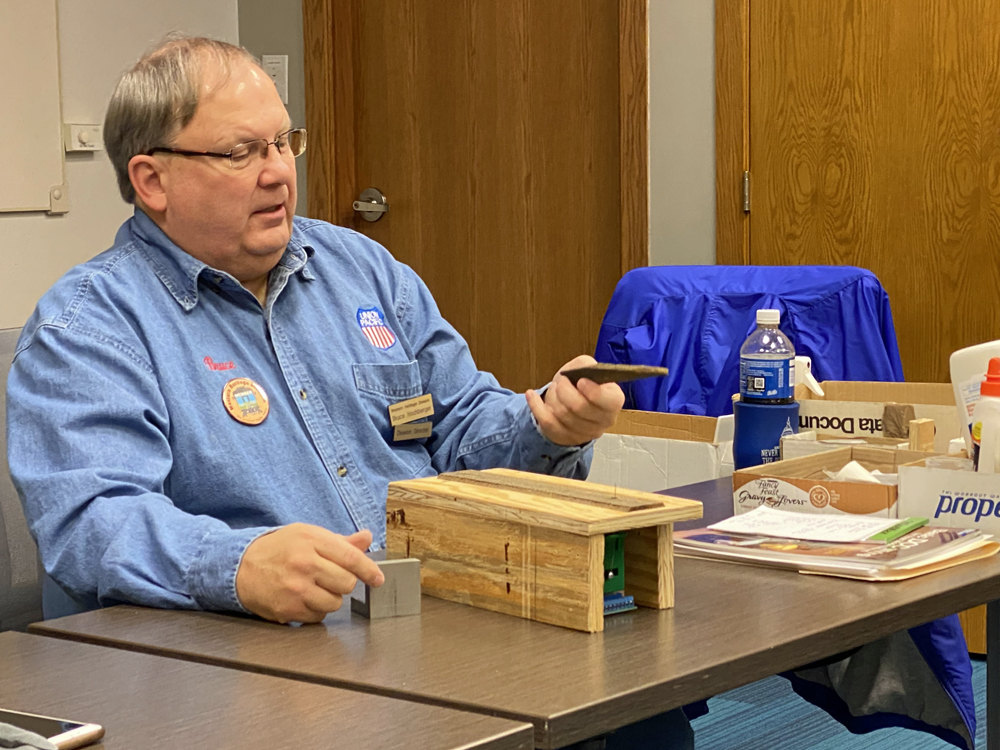 Bruce then talked about how to install a Tortoise switch machine.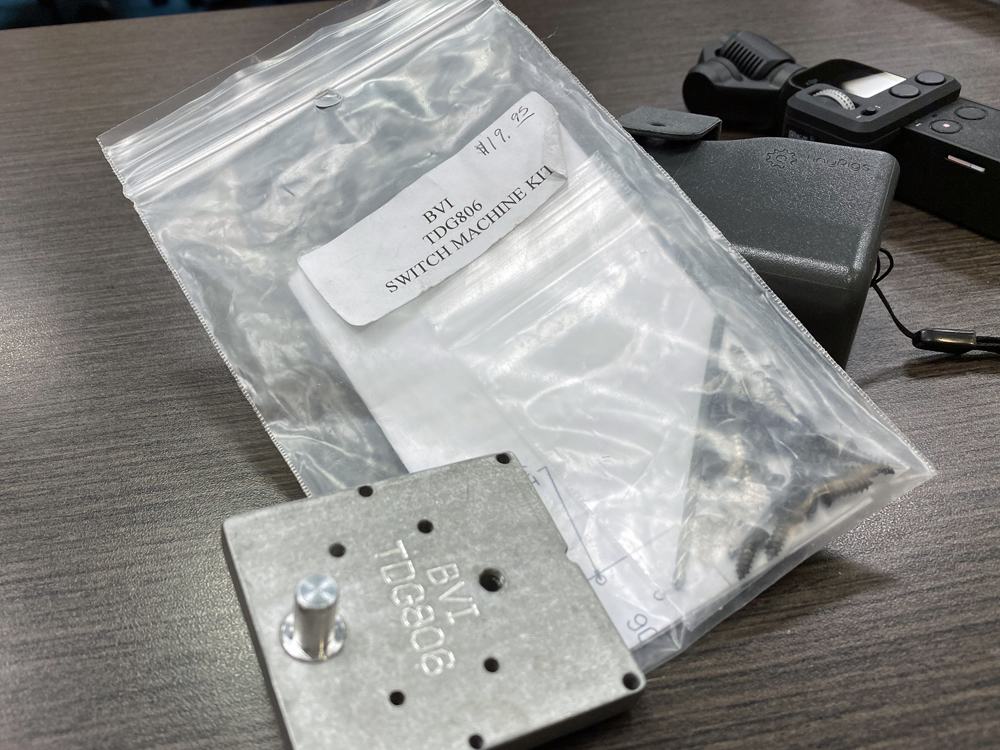 Bruce let the group know about the BVI TDG806 Switch Machine Kit which cuts down on the time it takes to install Tortoise switch machines on a layout.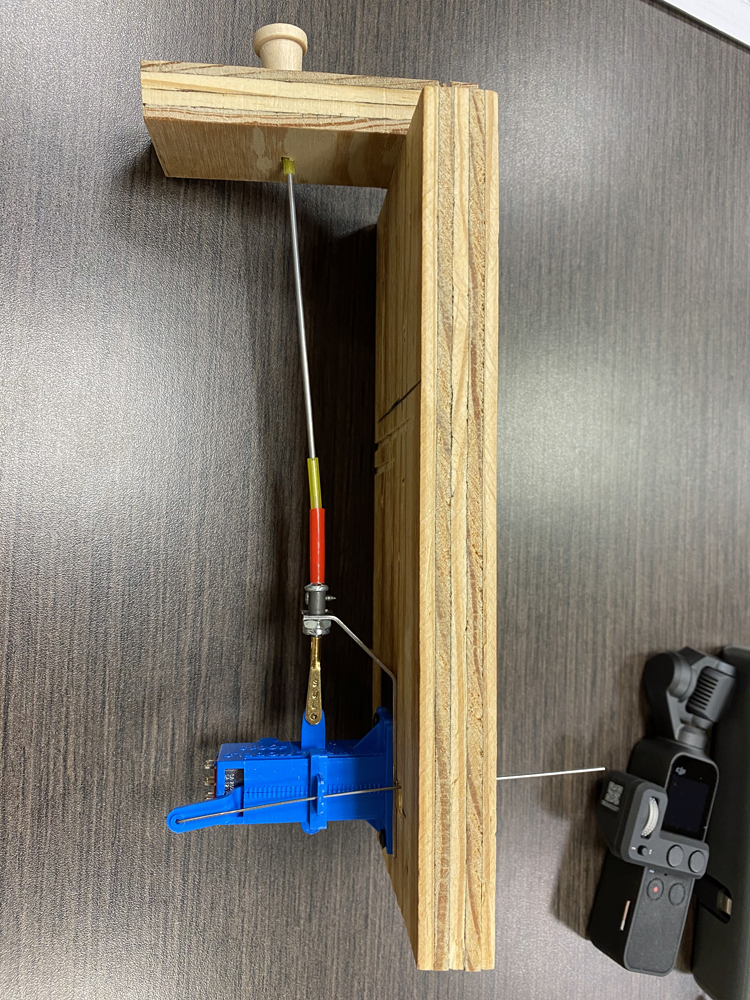 Bruce also showed how he installs manual throw switches using the BLUE POINT switch machine.
Photos by George Sinos